IIT Bombay Research Internship 2022-23 | Paid Internship At IITB | Open For College Students, Any Degree Students
Hello everyone! Are you wondering how to get paid Internship at IIT? If Yes, then you are reading the right post. There is a wonderful opportunity for everyone as IIT Bombay is bringing back the IIT Bombay Research Internship Prizes to offer internship possibilities connected to engineering areas as well as other field-related internship opportunities. Read the entire post to learn more about these unique awards.
About IIT Bombay (The Indian Institute of Technology, Bombay)
The Indian Institute of Technology Bombay is a research university and technological institute located in Powai, Mumbai, Maharashtra, India. In 1958, the Institute of Technology in Bombay was established. A parliamentary resolution designating IITs as Institutes of National Importance dates back to 1961. According to the National Institutional Ranking Framework (NIRF), IIT Bombay was India's third-best university in 2022.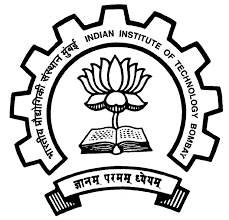 About IIT Bombay Research Internship Awards
The goal of the IITB Research Internship Award program is to provide a meaningful learning and professional development opportunity in the field of research. Various research initiatives can apply for this funding. Candidates are given access to the projects' descriptions so they can apply to the ones they're most interested in and better prepare for the competitive selection process. Internship spots will be capped off at a certain amount based on the number of active projects.
The IIT Bombay Research Internship Award was established to give students from the following disciplines the chance to participate in an internship at the institute:
Aerospace Engineering
Biosciences, and Bioengineering
Centre for Technology Alternatives for Rural Areas (CTARA)
Chemical Engineering, Chemistry
Civil Engineering
Computer Science & Engineering
Earth Sciences
Electrical Engineering
Energy Science and Engineering Environmental Science and Engineering Department (ESED)
Humanities & Social Sciences IDC School of Design
Interdisciplinary Program in Climate Studies
An interdisciplinary program in Educational Technology
An interdisciplinary program in Systems & Control Engineering
Mathematics,
Mechanical Engineering
Metallurgical Engineering & Materials Science
Physics
SJM School of Management
Important Dates & Deadlines:
| | |
| --- | --- |
| Task | Timeline |
| Application deadlines | 1st August 2022 – 30th August 2022 |
| Interview Dates | 1st October 2022 – 10th October 2022 |
| Joining of Internship | 1st December 2022 – 8th January 2023 |
| Internship Duration | From the commencement of employment, the contract will last at least 4 months and no longer than 6 months. |
Eligibility Criteria For Free IIT Internship Programme
A candidate should be in their second year of a master's or third/fourth year of a bachelor's. The study field will be determined by IIT Bombay faculty project requirements (Internship Guide).
Applicants must be in the top 10% in their college/university/discipline institutes in all previous years. At application, the Principal must produce a certificate (in the approved format).
The internship lasts between four and six months, from December to June.
Applicant must be a full-time student when applying and throughout the Internship. You may submit a partial project report before (e.g., in April) the completion of the Internship (e.g., in June), with the Internship Guide's permission.
To be eligible for the internship, a candidate must be able to work full-time. No part-time internships. Applicants must present a certificate stating that no coursework is required during the internship.
Stipend
Rs 15,000/- per month
Read Also Articles:
Selection Process
The first step in the selection process is an initial screening of all applicants, which is then followed by a test and an interview.
The student must have maintained a consistently excellent academic performance (relative rank in the class or university), completed work outside of his regular academic work, participated in and been recognized by various competitions such as Techfest, Olympiads, and National Talent Search Exams, and performed admirably during the interview in order to be selected.
Applicants from out of town who are selected for an interview will have their one-way and sleeper class train tickets paid for, provided they take the quickest route possible. You will be required to present the ticket for the travel that is continuing and a photocopy of the ticket for the journey that is ending.
For more Understanding, you can follow the below video:
Join our Community for daily updates on Courses, Internships, Scholarships, Campus Drives, Free Mock tests, Free Courses coupons…etc.