Regnant Populi: Nationwide HR Case Study Competition Prabandhan'2021 – The Flagship Management Conclave of IIT Kanpur | Biggest Competition of IIT Kanpur
Hello Learners, this post is to inform everyone about the Biggest Competition at IIT Kanpur. This competition is about Nationwide HR Case Study Competition Prabandhan'2021 – The Flagship Management Conclave of IIT Kanpur, recently organized by the Indian Institute of Technology, Kanpur, famous for its educational purposes. Here you will be given training on Human Resources Department by industry-level experts and IIT professors training will be given. And you have an opportunity to test your knowledge in this field.
Regnant Populi: National HR Case Study Competition: Everything You Need to Know
Academicians, industrialists, corporate professionals, research researchers, and young management students can use Prabandhan to exchange their expertise and experiences, as well as keep up with current and forthcoming trends in the field of business management.
Human resources are one of the most undisputed facts about any company, so the HR manager in charge of this domain has the responsibility of not only ensuring that appropriate talent enters the company, but also that it is retained in order for the company to continue to achieve new levels of excellence. As a result, only a person who is capable of managing people, is up to date on labor rules, and keeps an eagle eye on changing company dynamics can be crowned as the ideal HR.
So, if you believe you can manage human capital to achieve strategic objectives, this is the platform where you should put your abilities to the test. The event intends to put teams' skills of human resource management and labor relations to the test, as well as strategic applications for tackling intriguing difficulties that an organization is experiencing.
Are you willing to take on such a task?
What are the important dates & deadlines?
16 Sep'21 11:59 PM IST Registration Deadline

Regnant Populi: Nationwide HR Case Study Competition: Stages and Timelines
Online Quiz on Human Resource ManagementQuiz On D2C
The online quiz will have questions from various areas of Human Resource Management. This is an elimination round. All the best!
18 Sep'21 08:00 PM IST – 18 Sep'21 11:00 PM IST
Case Study Round
Selected teams will be provided with a case study. Teams are supposed to brainstorm and come up with a proposal that will clearly highlight their approach. This proposal should be submitted online. This will also be an elimination round.
21 Sep'21 12:00 AM IST – 01 Oct'21 11:59 PM ISTradio_button_checked
Online Case Presentation
The finalists will be invited to present their case solutions online (Google Meet/Zoom) in front of a panel of industry experts and academicians in the field of analytics.
08 Oct'21 11:00 AM IST – 10 Oct'21 05:00 PM IST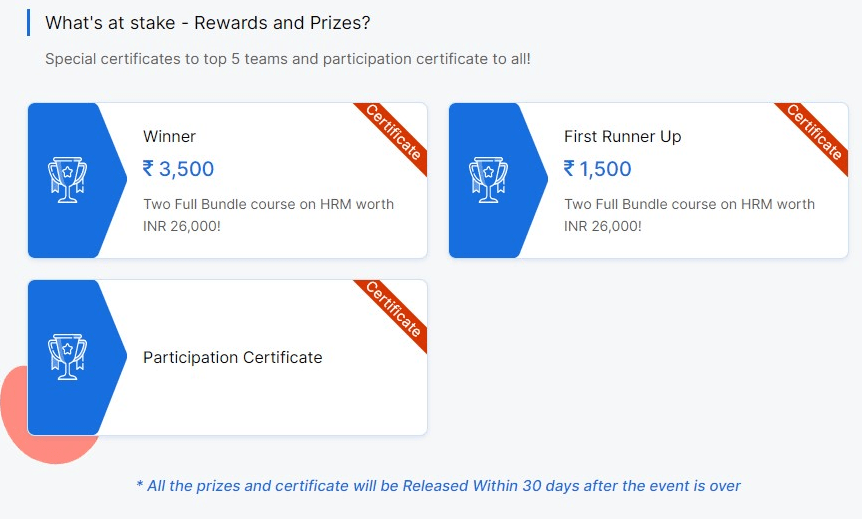 For more Understanding, you can follow the below video:
Also, Checkout this Beginners Course to Master Microsoft Excel
Join our Community for daily updates of Courses, Internships, Scholarships, Campus Drives, Free Mock tests, and Free Courses coupons…etc.
Also, Checkout this Computer Free Certificate
🔴Mandatory Course for Everyone: Click here