Vittraj: Nationwide Finance Case Study Competition Prabandhan'2021 – The Flagship Management Conclave of IIT Kanpur | IIT KANPUR Case Study Programme
Hello Peers, This post is to inform you about the biggest Case Study Competition from IIT Kanpur, the biggest and the famous institute for education, recently conducted this Nationwide Case Study Competition for everyone for totally free of cost. Those who have an interest in account department, finance management, businees management, strategic management, can join or participate in this biggest Case Study Programme from IIT Kanpur.
Vittraj: National Finance Case Study Competition: Everything You Need to Know
The goal of Prabandhan is to create a shared forum for academics, industrialists, corporate experts, research scholars, and young management students to exchange their expertise and experiences, as well as to update and learn about current and forthcoming trends in business management.
MBA IIT Kanpur and Infotech Hub Present Vittraj are collaborating to provide a platform for finance enthusiasts from business schools around the country. Finance aficionados and money maniacs can put their knowledge and aptitude to the test on Vittraj's prestigious platform. In this real-time case-study-based event, you will step into the shoes of a corporation and find solutions to a variety of difficulties faced by a firm that is already well-grounded in the field.
Infotech Hub (Vittraj Event Partner) is a prominent technological infrastructure development and consulting organisation that provides clients and partners throughout the world with a complete portfolio of end-to-end solutions. We achieve enhanced efficiency and better company performance for our clients by combining practical industry-specific knowledge with cutting-edge business management approaches.
When others are greedy, be afraid, and greedy when others are afraid – Warren Buffet
What are the important dates & deadlines?
16 Sep'21 11:59 PM IST Registration Deadline

Vittraj: Nationwide Finance Case Study Competition: Stages and Timelines
Online Quiz on FinanceQuiz On D2C
The online quiz will have questions from various areas of finance. This is an elimination round. All the Best!
19 Sep'21 08:00 PM IST – 19 Sep'21 11:00 PM IST
Case Study Round
Selected teams will then have to register on the Candidate Portal of Recruit to be eligible for the case study round, where they will be provided with a live case study from Infotech Hub: Vittraj Event Partner. Teams are supposed to brainstorm and come up with a proposal that will clearly highlight their approach. This proposal should be submitted on the D2C platform. This will also be an elimination round.
21 Sep'21 12:00 AM IST – 01 Oct'21 11:59 PM ISTradio_button_checked
Online Case Presentation
The finalists will be invited to present their case solution online (via Zoom/Google Meet) in front of a panel of industry experts of Infotech Hub: Vittraj Event Partner and esteemed academicians of IIT Kanpur.
08 Oct'21 11:00 AM IST – 10 Oct'21 11:59 PM IST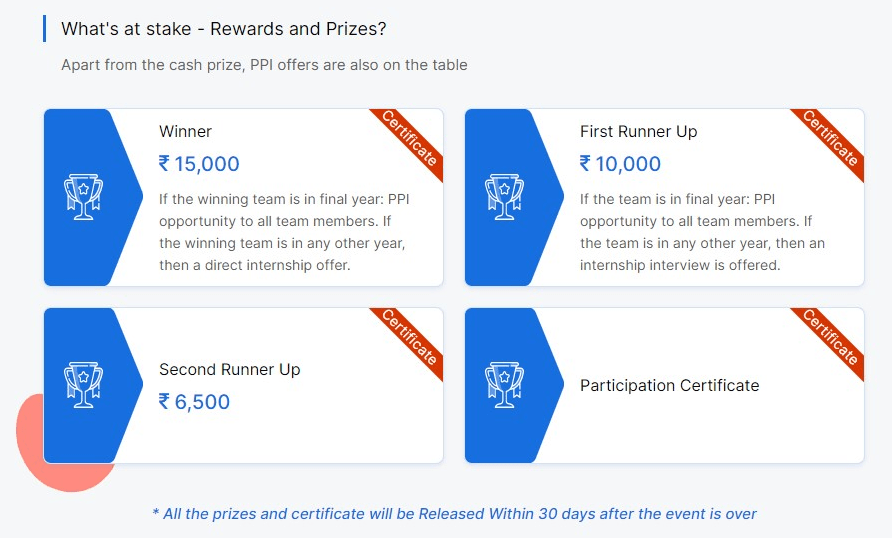 For more Understanding, you can follow the below video:
Also, Checkout this Beginners Course to Master Microsoft Excel
Join our Community for daily updates of Courses, Internships, Scholarships, Campus Drives, Free Mock tests, and Free Courses coupons…etc.
Also, Checkout this Computer Free Certificate
🔴Mandatory Course for Everyone: Click here