ACCS: Nationwide Analytics Case Study Competition Prabandhan'2021 – The Flagship Management Conclave of IIT Kanpur | IIT KANPUR Free Certification
Hello Readers, Today we come along with one of the biggest competitions in the Engineering world from one of the biggest Institutes, the Indian Institute of Technology(IIT), Kanpur. Recently IIT Kanpur launched the Case Study programme for all technocrats on the topic Analytics or Data Analytics, one of the trending field and technology, everyone need to have a sound knowledge beacause this will be helpful in all industries. Everyone needs Data Analytics Engineer. This programme will let you enhance your knowledge on the field Data Analytics the sub-field of Data Science and Machine Learning.
ACCS: National Analytics Case Study Competition: Everything You Need to Know
Academicians, industrialists, corporate professionals, research researchers, and young management students can use Prabandhan to exchange their expertise and experiences, as well as keep up with current and forthcoming trends in the field of business management.
Analytics has pervaded every field, irrespective of the end-user, be it understanding the employee life cycle or predicting consumer behavior. With decision-making becoming increasingly data-driven, analytics has evolved into being at the core of every domain from being merely a peripheral field. Adhering to the industry trends, we have dedicated an entire event to the dynamic and exciting area of analytics.
Havish M Consulting (ACCS Event Partner) provides analytics, business intelligence, and automation services for clients, including Sterlite Power, Metropolis, Cvent. Their work has been featured in Businessworld, Economic Times, Yahoo, Businesswire, etc. The Founder, Havish Madhvapaty, is a 40 under 40 Analytics and a Microsoft Office Master and Microsoft Expert.
Do join us and dive into the world of insights.
In God, we trust, all others must bring data. —W. Edwards Deming
What are the important dates & deadlines?
16 Sep'21 11:59 PM IST Registration Deadline

ACCS: Nationwide Analytics Case Study Competition: Stages and Timelines
Online Quiz on AnalyticsQuiz On D2C
The online quiz will have questions from various areas of analytics. This is an elimination round. All the best!
18 Sep'21 08:00 PM IST – 18 Sep'21 11:00 PM IST
Case Study Round
Selected teams will be provided with a live case from Havish M Consulting. Teams are supposed to brainstorm and come up with a proposal which will clearly highlight their approach. This proposal should be submitted online. This will also be an elimination round.
21 Sep'21 12:00 AM IST – 01 Oct'21 11:59 PM IST
Online Case Presentation
The finalists will be invited to present their case solution online (Google Meet/Zoom) in front of a panel of industry experts and academicians in the field of analytics.
08 Oct'21 11:00 AM IST – 10 Oct'21 05:00 PM IST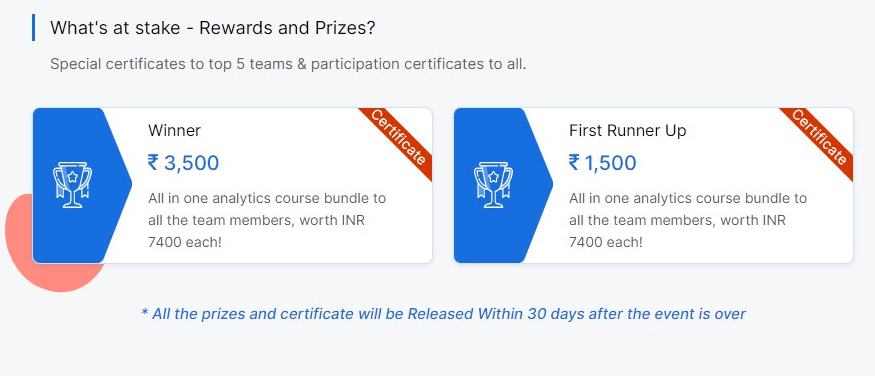 For more Understanding, you can follow the below video:
Also, Checkout this Beginners Course to Master Microsoft Excel
Join our Community for daily updates of Courses, Internships, Scholarships, Campus Drives, Free Mock tests, and Free Courses coupons…etc.
Also, Checkout this Computer Free Certificate
🔴Mandatory Course for Everyone: Click here