Hackerrank Hiring Interns | Technical Content Engineer Internship | Hackerrank Free Internship Certificate 2021
Hello Tech Enthusiasts, this post is to inform everyone that Hackerrank announces an Internship for students and professionals to kickstart their career as Technical Content Writer.
About Hackerrank
HackerRank is a technology hiring platform or a portal for all tech lovers, or coders, and programmers that are used by over 2600 firms around the world to evaluate developer talents. HackerRank enables tech recruiters and hiring managers to objectively evaluate talent at every level of the recruiting process, allowing firms to employ qualified workers and innovate quicker.
About Hackerrank Internship
Hackerrank Hiring Interns or Freshers for a role/position of Technical Content Engineer who have a sound knowledge about the latest technologies, programming languages, and latest gadgets. Hackerrank provides students and professionals to upskill their knowledge and skills by joining this as an Intern. Build your career as a Hackerrank career. Hackerrank Job Opening For Freshers is a virtual or remote or online internship. You can work as a Technical writer from anywhere.
We're changing technical recruiting by providing businesses with a skills-based hiring platform that allows them to effectively assess technical talents. This is an intern opportunity that allows you to work remotely from anywhere in India.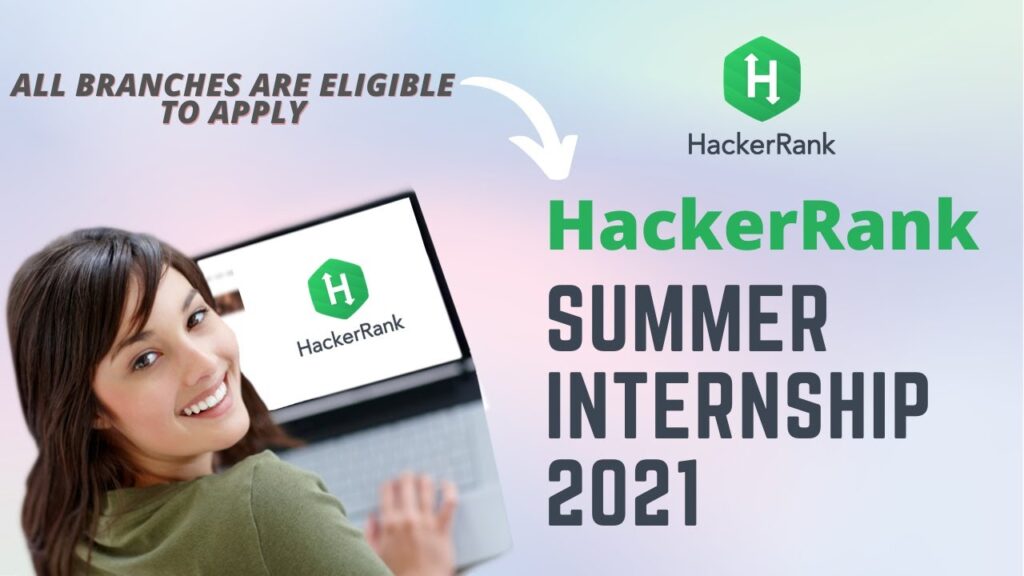 Roles & Responsibilities
Create excellent code and interview questions that will be answered by other excellent engineers.
Create a content curation methodology, infrastructure, and internal tools.
When tackling challenges, use a methodical approach.
Communicate with key stakeholders on a weekly basis to keep them up to date on your plans and get their feedback.
Life As An Intern At Hackerrank
World-class mentors, a fantastic culture, incredible people, and possibilities to make a difference, all in a real-world setting and at the start of your career! Continue reading if this seems intriguing…
Each of you will be assigned a mentor who will provide guidance and support throughout your internship.
You will be working on a few of product projects for HackerRank Interviews, a premium product offering of HackerRank, from planning to execution.
The main statistic that binds us all together is open communication. Every week, you'll receive all necessary information, including the company's growth, directly from the Executive team.
You'll have direct access to all corporate personnel and will be able to challenge the status quo at any time, allowing you to be more data-driven.
You'll be considered for a returning offer throughout your internship, whether you're graduating and looking for a full-time job following your internship or hope to return for another internship next year.
You get to design your own internship page with your batch. Glance through the previous years' pages  2014, 2015, 2016, 2017, 2018 winter, 2018 summer, 2019 winter, 2019 summer,  2020 winter, Indy 2020 winter and 2021 winter and 2021 summer.
Eligibility Criteria
Exceptional content curation abilities
Participated in coding competitions.
Problem-solving abilities in Algorithms and Data Structures.
You have excellent communication abilities and are highly communicative.
Thinking that is both clear and structured.
Individual who is cheerful and self-motivated
Apply to this Summer Internship Programme 2021, the link is given below.
For more Understanding, you can follow the below video:
Also, Checkout this Beginners Course to Master Microsoft Excel
Join our Community for daily updates of Courses, Internships, Scholarships, Campus Drives, Free Mock tests, and Free Courses coupons…etc.
Also, Checkout this Computer Free Certificate
🔴Mandatory Course for Everyone: Click here